A Commercial Electrician You Can Trust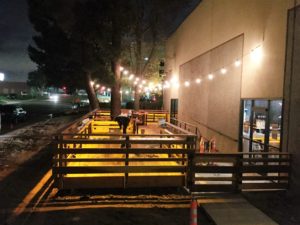 Overlapping regulation, government mandate and continuous changes of building codes can be daunting for property owners.  Providing safe, efficient and cost effective electrical service for commercial property requires attention to detail only a licensed, professional electrician can provide.
Wheyland Electric your local contractor is thoroughly knowledgeable of the commercial electrical codes and the nuance of differing political jurisdictions and public utilities.  Wheyland Electric has built its business on safety and doing the job right the first time by being up to date on local electrical, building and public utility codes, policies and procedures.  All work is performed by appropriately licensed and bonded electricians and staff to insure quality work performed in a cost effective and craftsman like manner.
Whether your needs require power modification due to new equipment or processes demands, relocation, repair or new construction, let Wheyland Electric lend you our expertise. Wheyland Electric is experienced in renovation, increased power demand, disaster rehabilitation, and property maintenance.  Wheyland Electric's experience with diverse, and often unique, commercial buildings and special uses brings to your job the skill, experience and innovation necessary to avoid costly delay and down time.  Wheyland Electric can help you and other professionals with design and placement to minimize change orders and stay within budget.